Marine online auction software for the modern auctioneer
Are you looking for a clever, reliable online auction solution that can increase your sales? This is how we can assist.

For more than 15 years, we have worked with auctioneers who specialise in the sale of marine boats, yachts, and berths to organise successful online timed and webcast auctions.

Our online auction software, service, and experience—often referred to as the partners of choice for auctioneers—are responsible for the worldwide popularity of many well-known auctioneers.
Our program offers seamless compatibility across all contemporary browsers and devices and is the only entirely cloud-based online auction solution in the world.

Online bidders can access online auctions in their entirety right from your website; they are not required to download and install any apps on their mobile devices in order to participate in the auction.
Packed with smart, intuitive features your team will love
Online auctions are a fantastic platform for facilitating market penetration, and increasing market share outside of your direct geographical regions. With the increasing demand for marine yachts, boats and berths all over the world, it's a logical step to supply your bidders with a scalable platform that simplifies the process of online bidding.
Our system has been built to provide auctioneers with a feature-rich, simple-to-use platform that is treasured by bidders and auction teams alike. Our software is designed to run directly off your existing website. Styled in your branding and logos, our aim is to ensure that your brand is at the forefront of each and every interaction a bidder has with your brand.
We want to make it easy for your bidders to find the items they're after. To facilitate this, our system uses a smart filtering system that integrates with a well-known email marketing platform to send targeted e-alerts to registered bidders whenever an item of their interest is added into the system.
Online auction solutions for your business
🎥 Live Webcast Auctions
⏳ Timed Online Auctions
📈 Marketplace
👩‍💻 Remote Clerking option
✅ Everything you need & will run from your own website
🏷 White Label Auction Software – 'value protect your bidders & IP' ( Not a group site
)
So modern works on all devices without frustrating bidders to download apps
🧑‍💻 Includes Setup, Training & Local Ongoing Support
🧾 Auction invoicing & reporting
🖥 Websites & marketing
😊 Simple for bidders and powerful for auctioneers
So ready to get started?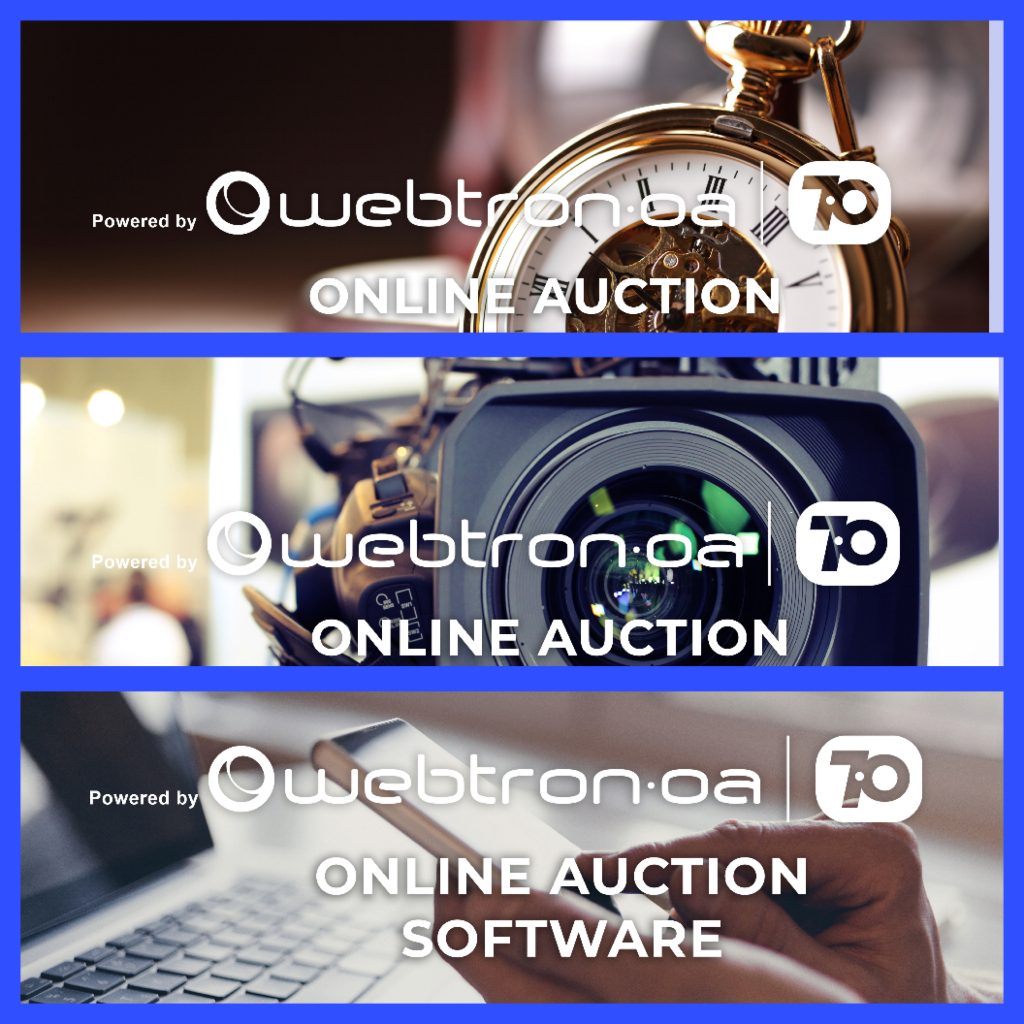 The New Webtron 7.2 Auction Solution is here
There has never been a better time to upgrade your online auction software to Webtron's 7.2 newest auction software release.
Webtron 7.2 has been designed for Marine auctioneers like you to take your online auction business to another level. Take advantage of a white-label auction solution that runs from your own website.
It's 'Simple for bidders and powerful for auctioneers'.
Get in touch and arrange a demo for your business ASAP!
Be the best in online auctions, and bring your business to the next level